Grow your business with our creative marketing approach
Achieve success with our proven marketing methods
Greetings from FINDREQ,
As a team of dedicated and passionate professionals, we specialize in providing effective and innovative marketing solutions to help businesses reach their full potential. Our team comprises experienced marketers, copywriters, designers, and developers who work together to create customized strategies that meet the unique needs and goals of our clients.
At FINDREQ, we take great pride in our ability to understand the specific needs of our clients and deliver results that exceed their expectations. We believe that every business has the potential to succeed, and it is our sincere desire to assist in helping our clients reach their target audience and achieve their business objectives.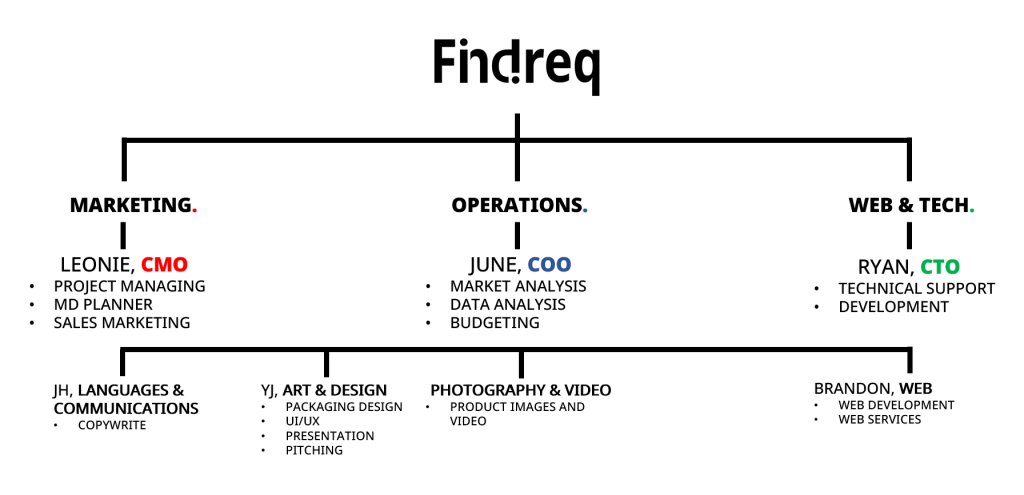 FINDREQ, a premier provider of advertising, branding, and digital marketing services that empower businesses of all sizes to flourish. Our team of seasoned professionals is dedicated to delivering outcomes that surpass our clients' anticipations and support them in achieving their business objectives.

At FINDREQ, we offer a comprehensive array of marketing services that encompass all facets of the marketing mix, including search engine optimization (SEO), social media marketing, influencer marketing, email marketing, and marketing automation. By leveraging the latest technologies and proven best practices, we assist businesses in reaching their target audience and generating traffic, leads, and sales.
Our SEO services concentrate on enhancing the visibility and ranking of client websites on search engines like Google, which can enable them to attract more qualified traffic and boost their online presence. Our social media marketing services help businesses establish a robust presence on platforms like Facebook, Instagram, and LinkedIn, and interact with their target audience through organic and paid content. Our influencer marketing services assist businesses in leveraging the influence of popular social media users and celebrities to promote their products or services. Our email marketing services enable businesses to stay connected with their customers and prospects by sending targeted and personalized messages that nurture leads and drive conversions. Our marketing automation services would allow businesses to streamline and optimize their marketing efforts by automating repetitive tasks and activities, such as lead generation and lead nurturing.
In addition to these digital marketing services, we also offer traditional marketing services such as public relations (PR) and event marketing, which can help businesses generate buzz and build brand awareness in their respective industries. We have the expertise and resources to help clients plan and execute successful events, from small press conferences to large-scale trade shows.
At FINDREQ, we place a strong emphasis on customer relationship management (CRM) and use data and analytics to track the performance of our campaigns and continually optimize and improve our strategies to meet the needs of clients better. Our goal is to assist businesses in building lasting and meaningful relationships with their customers and achieving long-term success.
We work closely with our clients to comprehend their unique needs and goals and devise customized marketing plans that are attuned to their specific needs. Every business has the potential to succeed, and we are committed to helping businesses reach their target audience and achieve their business objectives through effective and innovative marketing campaigns.
Thank you for choosing FINDREQ as your marketing partner. We look forward to collaborating with you and assisting your business in reaching its full potential.